ABOUT KAREN'S WRITING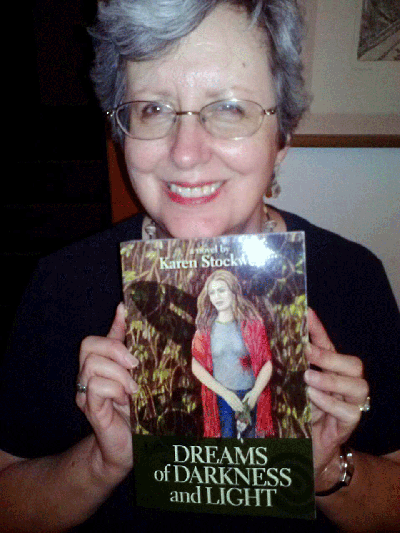 My passion for telling stories began before I could write. I made up songs on the spot and entertained family members. In school my best subject was English. I was a good speller, liked to read, and always did well on written assignments. I took a turn away from creative writing and studied journalism in high school. That served me well when I worked as a freelance writer during my grad school years. My beat was interviewing artists and gallery owners for a couple of small, free Chicago papers. Later, I wrote press releases for a gallery. Eventually, I turned to creative writing again. I read poetry, heard some of the best read their work, then began writing it myself. I made my open mic debut at a little place called Café Aloha at Lincoln and Montrose in Chicago. That became my base, though I read at a few other venues. I joined Shelley Miller in the duet Moon Lodge. We started as poets but branched out into songwriting, appearing together at several venues and even doing a radio broadcast where we performed live. Shelley pursued her music while I figured out what to do next. I wrote a book of poetry called Possibilities (Shelley based her award-winning song "Everyday Shine" on the title poem). And I performed at music open mics on my own for a while.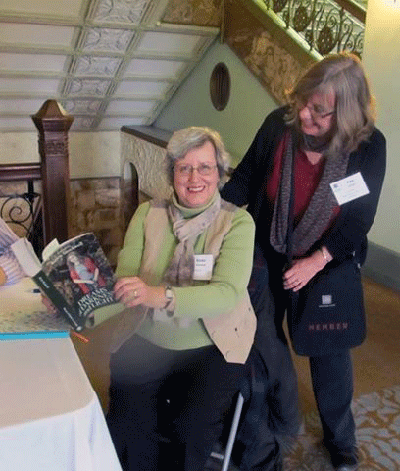 But poetry and songwriting somehow led to novel writing. Dreams of Darkness and Light took 12 years to complete, with fits and starts along the way. There were times I never thought it would make it out of my computer. But, happily, it did and finally arrived in September 2013. It's a relief to share my characters with the world. The book is populated by poets, painters and artists of many persuasions. Imagination is a powerful force in the world, and certainly has had its twists and turns in my own life's journey. In recent years I've also written about my own craft work. I wrote "Finding Natural Dyes in the Fridge" in Belle Armoire's Winter 2012 issue and "When Two Paints Are Better than One" in their Winter 2013 issue. I wrote about that same technique applied to clothing in "Transforming the Classic White Blouse" in Altered Couture's Autumn 2012 issue. I have more manuscripts in the works, so stay tuned for more novels, and probably poetry, in the future.